Save up to 40% in 1 minute
Windows
Windows are all around us but have you ever taken a closer look and thought about the different varieties available on the market and their modern components? If you are at all curious about what different window choices can mean for you and your home, you are in the right place! Read on for information about windows, some tips and pricing guides!
Pricing Guides
How much will buying windows cost you? This question is a very difficult question to answer (even with average prices) because the final price is influenced by a large number of factors:
Style (sash, casement, tilt & turn or fixed)
Type (how many openings and what kind)
Size (600×900 is a common size)
Installation costs (varying per provider)
VAT
Particular specifications (for security or energy efficiency)
Get quotes from local providers
You will get the best information tailored to your particular situation when you compare different providers. This way, you will have all of the tools at your disposal to make the best decision possible. Get up to 4 quotes from trusted local professionals by entering your postcode above, and if you do not find an estimate that satisfies your needs, you are free to decline the offers.

How to get more information about your new windows
Since there are so many factors that help to determine the final price of your new windows, to get the most comprehensive information we recommend that you have a look at our dedicated window prices articles:
Window Prices
Double Glazing Cost
Conservatory Prices
If you are curious about the costs of particular styles and materials, we have many articles where you can inform yourself about them and their prices!
Window Styles
Window Glass
Casement Windows
Sash Windows
Useful things to think about:
Have you decided if you need new windows or a window replacement?
Things to think about before deciding on a window provider:
What is the problem with your current windows?
What do you want your window company to offer you – full installation or supply only?
How big is your budget for this project?
Are you replacing these windows as part of another project or as a stand-alone project?
Is the window company accredited with FENSA or other organisations?
What to think about when you reach the buying phase:
What is the style of your home and how will the windows fit that style?
Will the opening of the window obstruct anything on either side?
Will you be able to clean all of the panes properly?
What kind of window glass suits your needs?
Are the windows covered by a warranty?
What kinds of windows do you need in different areas of your home?
Which style and material will suit my home?
Period homes generally suit wooden sash windows best.
Modern homes allow for flexibility – aluminium is a sleek option that may suit your modern home best.
Most modern homes have uPVC windows as they are cheap, durable and efficient.

My windows aren't so bad, how can I spruce them up?
After evaluating your current window situation you may decide that replacing them or getting a completely new style may not be the best solution for you.
However, if you have problems with your windows here are some cheaper and easier solutions:
Problem

Possible solutions
My window won't open fully or properly
Casement windows: Look into buying replacement parts such as the sash support system or the window operator (handle mechanism). Sometimes the moving parts just need cleaning or lubricating.

Sash windows: If the window has swollen due to heat you can sand or plane the wood panes down to make them slide more easily

My window lets in a chilly draught

Install a draught excluder or replace a faulty one

If you see small cracks, fill them with nail polish

The latches on my window are broken, making me feel unsafe

Buy replacements online and install them yourself or ask a handyman
The glass in my window is foggy

If you are able to remove your window sash, take it to a hardware shop to have the glass or insulated seal replaced
The outside window sill is rotten

The sill can be replaced by itself if the rot has not spread - cut back the rotten wood and replace it with new wood that you can measure from your original cut
One or more panes of glass are broken

You can remove the glass yourself but always wear extensive protective gear and tape the glass to remove it safely

Glass replacement is cheaper than window replacement

Keep in mind that windows can be tricky things, so consulting with a professional is advised if you decide to put any of these tips into practice. You don't want to damage your windows beyond repair or hurt yourself so please proceed with caution.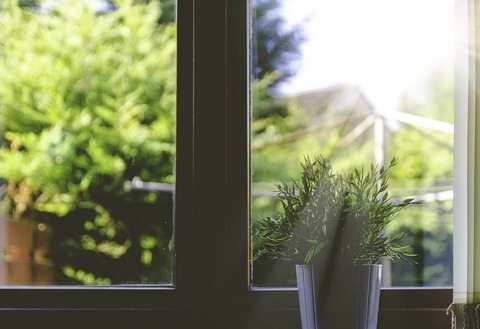 Avoid hassle and save money on windows today
We hope that you got all of the information that you needed, but if you want more tailored advice, information and prices, your best bet is to get quote requests from local businesses that will be able to address your needs on an individual basis. This is why, by taking a minute or two to fill in our form and getting up to 4 quote requests, you will be able to save money on your windows.