Save up to 40% in 1 minute
Tilt and Turn Windows
This style of window is very versatile, and has other benefits you may not have heard of before! This is why we wrote this guide, to inform you in your decision-making so you can find out which window style is best for you. Read on to learn everything you should know about tilt and turn windows!
Tilt and turn windows: prices
Have you been considering getting tilt and turn windows to replace your old units? Generally people's very first question when they start considering different window styles is what the price is. This is why we have compiled this helpful table which tells you what you can expect to pay for a uPVC tilt and turn window in various sizes (the common ones). This price list includes installation costs and VAT:
| Window size (in mm) | Average cost |
| --- | --- |
| 800 x 800 | £400 - £600 |
| 1000 x 800 | £450 - £650 |
| 1000 x 1000 | £500 - £650 |
| 1200 x 1200 | £500 - £700 |
Tilt and turn windows are not the priciest windows around, especially in uPVC. You can compare this window styles with the other two most common styles here:
If you're looking for a general average, other customers have paid around £6,000 on average for a whole house getting new tilt and turn windows. That is equivalent to 8 windows in total.
Get the best price on tilt and turn windows for free!
The prices presented here are industry averages, so the real price you end up paying for new tilt and turn windows will depend on where you live and the window supplier you choose. To find the best one in your area, comparing quotes is the way to go. Get up to 4 quotes by clicking here, and you will save up to 40% on the price of your new windows. Our obligation-free process ensures you leave the process completely satisfied.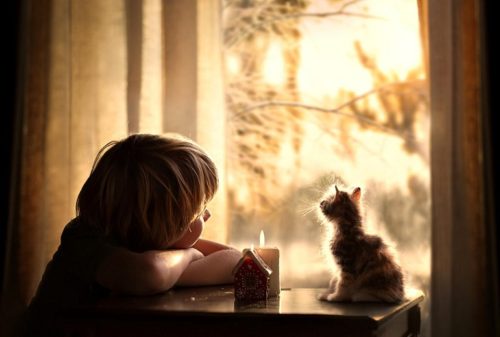 What are tilt and turn windows?
This extremely practical window style originated in Europe. It combines two functions which provide lots of flexibility when compared to other window styles.
Tilt and turn windows can be swung open on their hinge mechanism like a casement window. However they can also be tilted from the bottom inwards for ventilation along with security (no-one can fit through that skinny opening!).
The double-opening is done via a single handle which is used in two way. Either you open the window all the way, or just from the bottom, depending on where the handle is facing.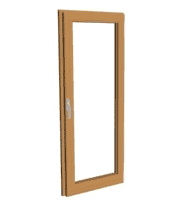 Why choose tilt and turn windows?
You may be asking yourself, "why should I buy tilt and turn windows?". Indeed, how will they benefit you in particular? Not everyone prioritises the same things, but there are multiple benefits of tilt and turn windows which we outline here:
By having two different ways of being opened, you have lots of flexibility when it comes to ventilation. You can get airflow around the sides and the top when you open it via the bottom hinge with no drafts! This is a huge advantage. This is because you can also open it completely and ventilate a room very quickly in this way. On top of being able to ventilate your home while you're away without much risk, no water will enter your home if it rains!
Perfect for restricted spaces
If you don't have tons of space in one particular area but you'd like some light and ventilation there, then this window could be perfect for you! It allows you to take up very little space when you open the window, which means it can be placed in an area that other windows would not allow for. The wide ranging flexibility here is crucial!
People who exchange their sash windows for tilt and turn windows notice this advantage in particular. Sash windows are not always the easiest things to clean, especially if you don't have a ladder. With tilt and turn windows you don't need to endanger your life to make your exterior panes sparkling clean because you can open it all the way horizontally.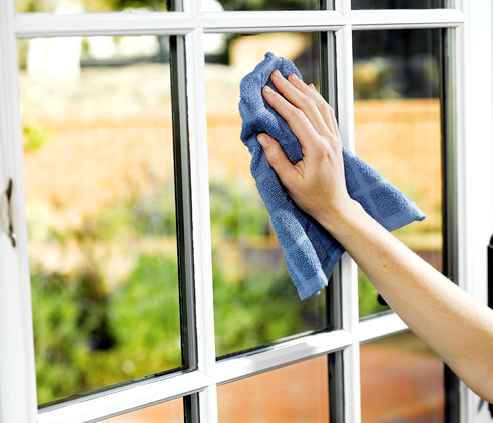 You'll be pleased to find out that tilt and turn windows come in much larger dimensions than just a window. You can get patio doors that open both ways, too! If you have pets that are prone to escaping through open doors or windows, this is a great solution. You can open your tilt and turn door for ventilation without worrying your pet will escape.
Are tilt and turn windows for you? Find out today!
It's extremely useful to do online research before making a big purchase for your home. However this isn't nearly as useful as getting bespoke advice and plans from a window provider working in your local area. Getting personalised quotes are key to getting the best price. Plus, you'll be able to ask all of your questions and find out which window style is best for you! It's super easy to get up to 4 quotes by clicking here. Take a couple of minutes to send off our secure e-form and get obligation-free quotes in under 2 days.