Save up to 40% in 1 minute
Casement Windows
Versatile, timeless, and effortlessly practical—there's a reason why casement windows are so popular. If you want to know how much they cost, the different types of casement window you can buy and how they could benefit you, read on if you want to know more.
How much do they cost?
Casement windows cost anywhere between £200 and £1,500 depending on size and materials used. uPVC windows are cheaper, while wooden and aluminium tend to be more expensive though have different advantages like being more stylish.
For all the information on window prices, see our article on the subject.
Here at Getawindow.co.uk, we know that looking at the prices of your new windows is one of the most important tasks of your new project. It can be difficult to find average prices online, especially when it comes to a very particular kind of window.
With so many window styles out there, your best bet would be to compare casement windows in a variety of materials, sizes and finishes to get a price overview. Here we save you the hassle and do it ourselves!
Casement Window Prices (incl. installation costs + VAT):

Window material
Window size (mm)
Price range
uPVC
1000 x 500
£200 – £375
1000 x 1000
£300 – £700
1200 x 1200
£350 – £900
Wooden
600 x 900
£600 – £970
300 x 1200
£1,250 – £1,400
1200 x 1200
£1,370 – £1,500
Aluminium
600 x 900
£540 – £680
900 x 1200
£650 – £800
1200 x 1200
£770 – £960
As you can see the prices vary widely based on a number of factors. These numbers vary based on the installer's company and any extra features such as different window glass types, not to mention size and material.
Installation costs also differ so these numbers are for reference only. To see how much other styles of window cost in comparison to casement windows (and a full explanation of what casement windows are in comparison to other styles), you can read our dedicated articles here:
Ease your mind by getting quotes in your inbox
With so many variables influencing the final price you will pay for your windows, it can be easy to end up paying more than you need. Don't worry! By getting the best information you can from local, experienced professionals who can give you quotes catered to your needs, you will make the right decision for your home.
Our obligation-free process is easy; just enter some details and poof! Get quotes in your inbox within 2 working days. With multiple quotes, you will be able to get the best possible price and the right company for you!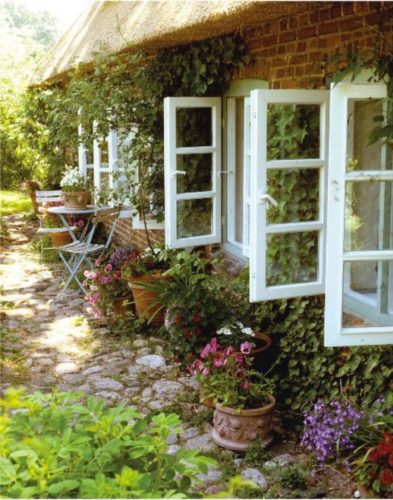 5 benefits of casement windows
Casement windows are windows that have one or more hinges on which the sash (or sashes – not to be confused with sash windows) swing in order to create an opening. The sash is the movable part of the window. Casement is the cheapest of the window styles and is very versatile.
Casement windows are extremely popular – and for good reason! They are easily replaceable compared to sash windows due to their different mechanisms, they are fantastic for ventilation, economical, efficient and customisable. Here we will outline some of the major benefits of installing casement windows in your home.
Out with the old, in with the new!
When searching for new windows to replace your old, tired ones — condensation-covered and looking sad — buying pre-made casement windows could save you money, time and heartache. Pre-made windows fit easily into pre-existing holes. If you already have casement windows, these will be replaced even more easily. It should take a week to replace all the windows in your house if that is the case.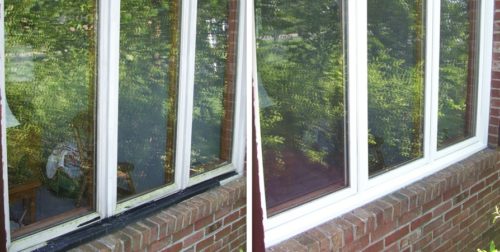 Casement windows offer fantastic ventilation opportunities due to their being opened on one or more hinges, and the sashes that are open can even catch breezes and bring them inside your house.
You can choose to have a fully open window or a half closed window if you decide on the double hinged variety. Plus, unlike Georgian windows, these offer unobstructed views.
Casement windows are known for being very efficient since they seal very well, the sash pressing against the frame which creates an airtight seal that prevents air entry and cold spots in your room.
Fixed panes are the most efficient kind, but casement windows perform better than other styles. Customers have noticed a marked improvement in warmth retention when they installed new casement windows.
Save your hard earned money
Casement windows are the most affordable of all the window styles. This is partly because they are easier to install but also because they are so popular! If you want to save money, fixed windows are the way to go.
However, casement windows, with their savings and ventilating properties, have the best value compared to other window styles.
Make your house your home
The best thing about casement windows (in my humble opinion) is that they come in so many different types! They can be hung in many different ways and allow you the freedom to choose between different colours, grills and materials. These are just some of the customisable features.
This means you can truly represent your personal style through your choice of windows. Casement windows are great for just that!
Save time & money on casement windows today
There are many ways to save money on a home improvement project. One easy way is to compare quotes provided by local providers. They will accurately assess your situation and give you a personalised price which you can compare to others.
Take 1 minute to fill out our form and get a maximum of 4 quotes in your inbox. You will be under no obligation to purchase and will be able to compare multiple prices with ease. Our customers have saved up to 40% on the price of their new windows, and so can you!