Save up to 40% in 1 minute
Sash Windows
Have you been dreaming of a way to boost your home's charm factor? Sash windows are the answer, and there are plenty of other benefits. For a price guide and other helpful information about whether sash windows are the right choice for you, read on for a price guide and other helpful information…
Pricing Overview for Sash Windows
Are you wondering how much a sash window will cost you versus a casement window (the other most common style)? If so, you've landed in the right place. Unfortunately, it is difficult to calculate exact prices for sash windows. The price depends on any number of variables such as size, specifications, framing material and glass type. However, below we provide price comparisons based on two window sizes in different styles and materials.
600 x 900 Window Prices (incl. installation + VAT)

Framing material / Window style
Sash
Casement
Wood
£1,450 – £1,570
£850 – £900
uPVC
£480 – £690
£250 – £340
Aluminium
≅ £1,400
£550 – £800
1200 x 1200 Window Prices (incl. installation)

Framing material / Window style
Sash
Casement
Wood
£1,500 – £1,800
£850 – £970
uPVC
£1,600 – £1,800
£840 – £690
Aluminium
Data unavailable
£770 – £1,000
If you were looking to replace all of your windows in a 4 bedroom house with sash windows, the full price for window installation could range anywhere from £14,000 to £18,000. This is a great investment especially in comparison to the cheaper alternative – casement windows (particularly in uPVC). Despite their higher price, there are some great benefits to sash windows that could make them worth it, as we will discuss below.
Don't Botch Your Investment!
As you are well aware, windows represent a considerable investment for your home. When starting a costly and time-consuming home improvement you want to make sure you get the best price for the best product. This is where we can help. Take a couple of minutes to enter some details and within 2 working days you will get quotes from local, certified window providers. You could save up to 40% on the price of your new windows which is a relief when you are potentially spending thousands!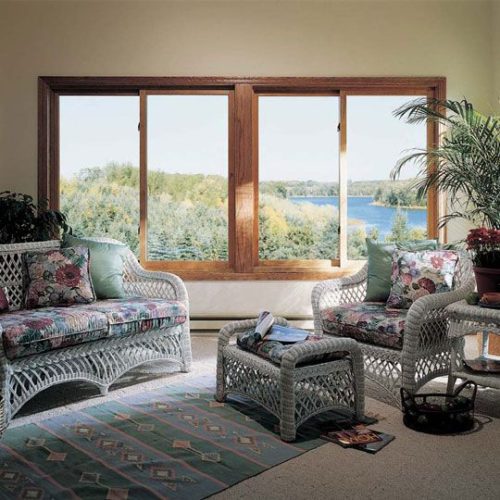 What Exactly are Sash Windows?
Put simply, sash windows are windows that do not open on a hinge (like casement windows). They open via a sliding mechanism, horizontally or vertically. Horizontally sliding sash windows are known as "Yorkshire Sash" windows. Either one or two of the panes can slide to open. Two sliding panes afford better ventilation through the creation of a cooling convection current (a flow of air going into your house through one opening and out the other, taking dust and stuffy air with it). The advantages of sash windows are:
Increased ventilation
Space-saving benefits
A classic style
Why Sash Windows Would Look Great On Your house!
Is your house in a conservation area? If this is the case you may have to install sash windows, and sometimes you must use wood so your home's style is not too altered. However, ask your window provider about woodgrain uPVC sash windows because this can sometimes be indistinguishable from wooden windows. In any case if you are looking for a classic style that has been fashionable in the UK for centuries, a sash window may be your ticket to period charm.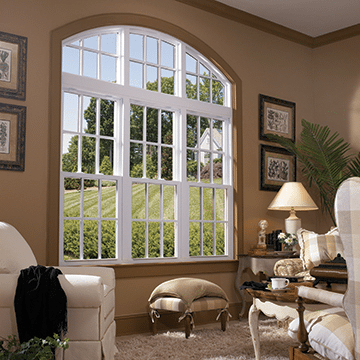 Many people agree that when installing sash windows in a period house, wood is the preferred framing material. As we saw in our dedicated wooden windows article, wood is more expensive than uPVC. It also requires more maintenance but could actually last longer if properly maintained. Ask your window provider if the wood they use is slow-grown and air-dried (as opposed to in a kiln). The use of these methods increase the longevity of your windows. You don't want frame rattling! This can be avoided with some regular upkeep.
Sash windows are also sometimes considered to be the best choice if you value a good airflow in your home, especially if you choose two sliding sashes. With an opening at the bottom and another at the top of the window you can create a cooling convection current that is perfect for the summer months. A breeze without having to worry about slamming doors sounds like a dream come true!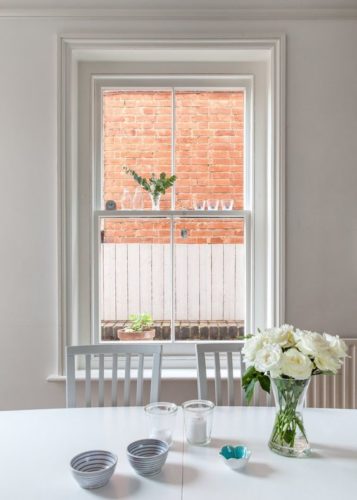 Customise To Your Heart's Content
Part of the beauty of this window style is that you don't actually have to rip them out and replace them to have double glazed sash windows in your home. If you already have single glazed period sash windows, you can add secondary glazing in the winter. You can then remove it in the summer. This significantly cuts down on costs. Plus, it allows you to retain your beautiful old windows whilst avoiding draughts and condensation in the cold months.
What if you could save money on my new windows…
You would jump at the occasion, right? Thankfully you don't need to do any jumping here. To make the process of getting new sash windows easier and potentially cheaper, compare quotes by completing a quick form. This enables you to make the best decision for an important investment. The qualified professionals will give you a detailed price breakdown with no obligation of purchase. It costs you nothing but a couple of minutes of your time and could save you a lot of money on your new windows.