Save up to 40% in 1 minute
Cheap uPVC Windows
Want to know how to reduce your overall costs on new uPVC windows? You're in the right place! You don't need to spend all of your hard earned cash on new windows. "Cheap" and "uPVC" go hand in hand, since it's the cheapest material available! Read on to find out how you can save even more!
How much do uPVC windows cost?
Getting new windows is a significant investment. If you are looking to reduce your overall costs, then choosing uPVC as your window frame material is the easiest way. Verify this by reading our extensive window price guide here. To get the lowest price on your new uPVC windows you should choose casement style windows or even fixed windows where possible, since these are on the cheaper side of things.
The following table shows prices of uPVC windows in various styles:
Cost of uPVC Windows (materials + installation)

Type of home
Number of Bedrooms
Windows needed
Expected cost of Casement style uPVC Windows
Expected cost of Sash style uPVC Windows
Flat
2
4 windows
£1,450 - £1,700
£2,400 - £3,200
Terraced
2
5 windows
£1,800 - £2,250
£3,000 - £4,350
Semi-detached
2
7 windows
£2,500 - £2,800
£3,700 - £5,200
Semi-detached
3
9 windows
£3,200 - £3,500
£4,400 - £6,600
Detached
3
12 windows
£4,200 - £4,700
£6,200 - £7,550
Detached
4
15 windows
£5,300 - £5,800
£7,200 - £9,400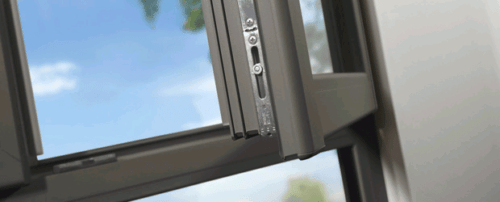 For an approximation of how much you could expect to pay for multiple uPVC windows, have a look at the next table:
Individual uPVC Window Prices (incl. VAT)

Dimensions
(mm)
Casement uPVC Window
Sash uPVC Window
600 x 900
£290
£580
1200 x 1200
£375
£720
1200 x 1800
£540
£935
For our dedicated article on uPVC window costs, click here!
Find cheap uPVC window providers near you
It isn't easy to find cheap uPVC windows and doors online, but you're in the right place to start your search. Compare certified local professionals by entering some information via our secure portal.You'll get up to 4 quotes that you can look at and decide if you'd like to choose their services. You are free to decide which one is the best, so you can find the most affordable window prices available.  
How to get cheap uPVC windows:
Now you know how much you would pay for uPVC windows, but how can you get the low-cost version? Use our tips from the following sections to ensure you don't pay more than necessary for your new uPVC windows.
One option for dramatically reducing the price of your windows is to buy them supply-only. This means that you go directly to the window manufacturer and purchase the materials that you will install yourself. Of course, you will be able to get cheap uPVC windows this way, but you will have to do a lot of research to install them yourself – it's a tricky and dangerous process! To get started on learning how to install your own uPVC windows, see our plastic windows article.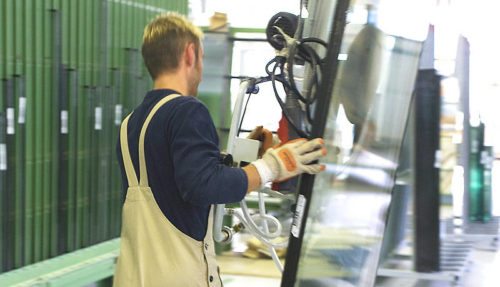 Getting cheap uPVC windows is only possible when you choose the most inexpensive style, window type and other add-ons. You will want to go for casement style windows rather than other, more expensive types like tilt and turn or sash windows. It is also good to know that the fewer openings the window has, the lower the cost will be. So choosing uPVC windows that are fixed or have only one opening will dramatically reduce your costs. For more information about window styles, you can read our dedicated article!
The simpler your new window, the cheaper it will end up being for you. Choose a white finish for your uPVC windows rather than wood grain, and avoid special types of glass like toughened or tempered glass. However, these may be necessary on certain floors or in vulnerable areas. Avoid made to measure uPVC windows as they will be more expensive, but again, sometimes these may be necessary.
By electing to receive the service of a local window provider, you will save money compared to hiring  someone from further afield, for a few reasons. They may be able to offer you a better deal because of reduced transport costs. Also, they will be able to give you extremely personalised advice on your new windows since they are from your area.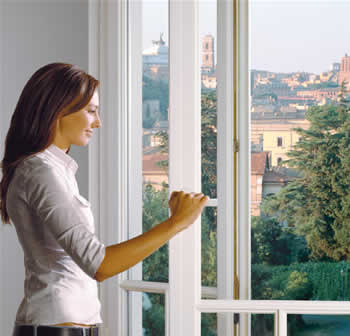 Getting multiple quotes for a big home improvement project is crucial for getting the lowest possible prices. A big investment should not be taken lightly, so don't waste money you could have otherwise saved by getting at least 3 quotes. This will enable you to see if there are any that are a lot more expensive than others, and find out who is charging a reasonable amount.
Compare quotes to save up to 40% on uPVC windows
You're in the right place to find cheap uPVC windows online! Enter some information into our secure e-form and get up to 4 uPVC window quotes within a couple of days, from trusted local professionals. This will enable you to save money, and you will be under no obligation to buy if you aren't interested in any of the quotes.