Save up to 40% in 1 minute
Window Frames
Have you been thinking about refurbishing some windows in your home? Here we give you the answers to your most burning questions about how to do this, what to do with old window frames you may have lying around, and how to clean and maintain different window frames. Read on to find out more!
How much do window frames cost?
If your windows are draughty or a little worn, you may be looking into refurbishing or replacing your windows. The biggest question in your head may be, how much do window frames cost? Unfortunately as you may have discovered, this is not a straightforward question to answer since prices can vary greatly. Generally the biggest difference between window prices depends on the frame material that is used. For this reason, here are the prices of different windows according to the material their frame is made of and style:
| Material / Window type | Casement | Sash |
| --- | --- | --- |
| uPVC | £150 - £900 | £730 - £1,100 |
| Wooden | £700 - £1,500 | £1,100 - £1,900 |
| Aluminium | £540 - £960 | £1,200 |
These prices include VAT and installation costs – though these can vary greatly so this information is best used as a guide.
The best way to save money on window frames…
Get all the information you possibly can! Gather quotes from trusted local professionals and compare their services. This way you will get exactly what you need at the right price. Thankfully this process is very easy through our secure portal. You will get up to 4 quotes to compare in your own time, and get the right deal for your project.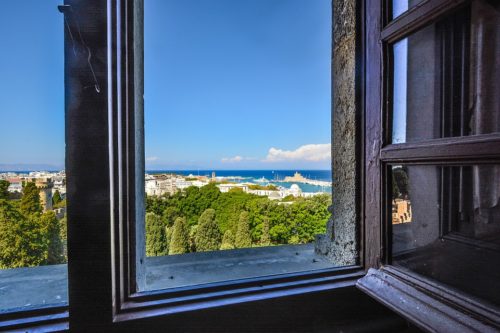 Window frame maintenance: your questions answered
How do I clean window frames?
uPVC Windows
Use a bucket of soapy water to wipe it down
If you're feeling eco-friendly you can replace the soapy water with a 3 to 7 ratio of  vinegar and water solution. Spray on and leave for a few minutes before wiping off
Wipe dry with a clean tea towel
Aluminium Windows
Wet your frames first of all
Douse with a specialised aluminium cleaner, following the package instructions
Wipe down your frames from top to bottom
Rinse with fresh water
Wipe dry with a clean tea towel
Wooden Windows
If they are mouldy:
Buy a commercial mould spray
Follow the package instructions
Your windows will then be as clean as new!
If they are not mouldy:
Wipe away dust on the window frame with a lint-free rag with some wood wax or preservative on it
If they are varnished you can wash them with warm soapy water
Be sure to maintain them according to manufacturer instructions (this usually includes a sealer or preservative every year or so)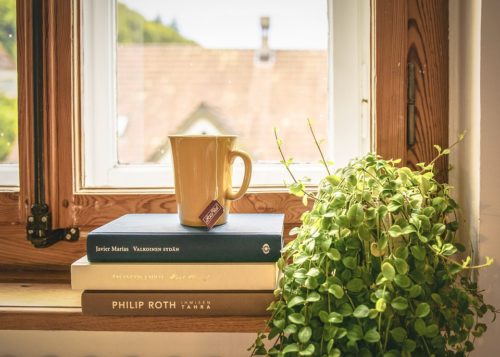 How to paint window frames outside and in: 
Give your windows some new life with a lick of paint! This is a cheap way to brighten up your interior and add some curb appeal if you do the exterior frames too. Keep in mind that wooden windows are most ideal to be painted, uPVC can be painted in some circumstances and with some preparation. Aluminium window frame painting on the other hand is a no-no. Here are some instructions to help you complete this project you could do in a weekend:
Outside:
Do not paint when it's hot and sunny outside (or rainy, for obvious reasons)
Clean the areas you are going to paint before beginning
Make sure to mask your surrounding areas and prepare well!
With casement windows, keep them open and paint all around the sash
For sash windows, raise the lower sash and drop the upper sash before painting all around the sides of the exposed sash
Paint the window sills and casing
After these parts are dry you can paint the trim (that connects the frame to the wall)Leave to dry before removing the masking tape
Inside:
Clean the areas you will paint
Remove the catches and stays so you won't paint over them
Keep your window open with a temporary stay (a sturdy wire on to a nail)
Lightly sand the area you will paint (unless they are uPVC – they need special treatment)
Use a brush to clean off dust and dirt
Place masking tape around the area to be painted
After painting leave to dry completely before removing masking tape
What causes mould on window frames?
Mould likes damp environments. If your windows are prone to collecting condensation then that is probably the reason. A good way of avoiding this is keeping your house as dry as possible by maximising ventilation, avoiding hanging up wet laundry inside and potentially investing in a de-humidifier.
What colour to paint window frames?
This all depends on the colour of your home inside and out! Many people paint the interior one colour and the exterior another, to match the different colours that we see from each side. In general people go for either natural colours (shades of brown, grey and black) or for white. However creativity is encouraged as long as your home is not a period construction or in a protected area, in which case you may have limited options.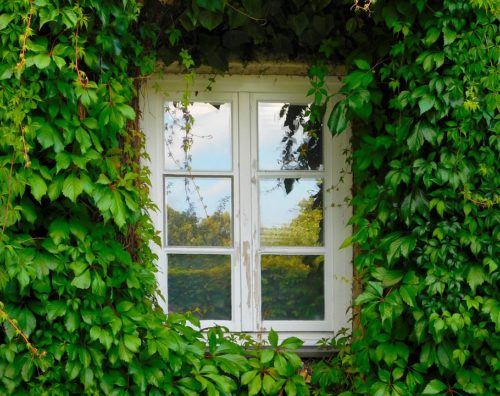 What are window frames made out of?
In the UK, window frames are generally made either out of uPVC, wood (timber) or aluminium. Compare each material by checking out the comprehensive articles we wrote:
Window frame ideas
Do you have old window frames lying around? Sometimes when we get our windows replaced we keep the frames for DIY projects. Here are some ideas for projects you could do with them!
Make a rustic mirror
Put it in the garden as a divider for plants
Make a picture frame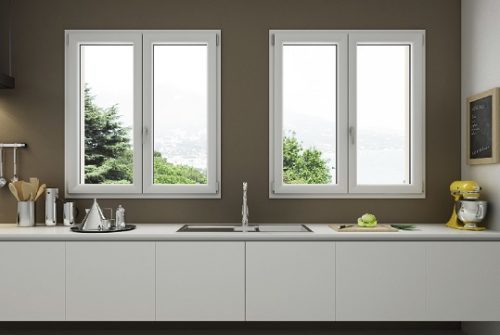 Get quotes for new window frames and save
If you've decided that you want to find out what kind of new window frame could spruce up your home, you may want to speak to local professionals. They understand your situation and will be able to advise you with specific details for your area, home and windows. Get up to 4 quotes from trusted window providers in your area and save money by comparing their services. It's easy and obligation free, so why not give it a go!