Save up to 40% in 1 minute
Windows and Doors
Wondering which windows and doors will be the best fit for your house? Environmentally concerned, or want to show off your homes' unique style? Whatever your goals are for your home improvement project, you want to make sure you have the best information at your fingertips, and we are here to help!
How much are new windows and doors?
Prices of windows and doors greatly vary, based on a number of factors. On average a new window could cost £400 and a new door around £600.
This cost depends on the size and style of the window or door, the material used, and the company doing the installation. We go into more detail below about these factors and which choices will raise the price of your home improvement below. For detailed price information, see our window price guide here.
One national company quoted that for a 3 bedroom semi-detached home, replacing all of the windows in white uPVC could cost anywhere between £6,000 and £12,000.
For a local company, you could pay anywhere between £4,000 and £8,000. The takeaway from this is that by going local you will always save money!
You can also get more information on saving money on new windows by reading these articles: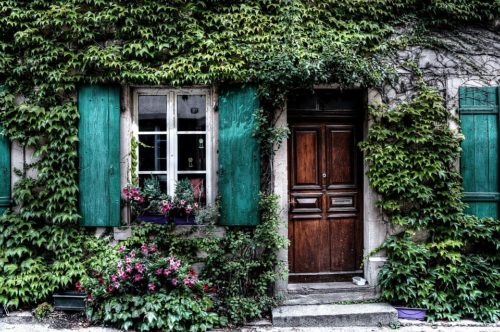 Save money on your new doors and windows
You already know that choosing a local company will save you money, but you can save even more by arming yourself with the best and most tailored information. This means getting quotes from local, reputable companies and comparing their services. Do this easily by entering your postcode below.
You will then enter into our secure portal and get up to 4 quote requests within a couple of days. Don't worry, it only takes a minute! It's your best bet to find the right price for new windows and doors.
Factors that influence windows and doors prices
It may seem obvious but the size of your new window or door will impact the final price you pay. Unfortunately, this is often determined by the size of the current openings but it may be possible to have these reduced in size if they are too large for your liking.
You will save money on heating and new installations when you choose a smaller size of windows.
There are many different styles of doors and windows, and as you can imagine, the more elaborate they are the more expensive they get. Read our article about window styles to find out more.
Doors generally come in one of five styles, namely traditional, craftsman, modern, rustic and arched. Common styles such as traditional and modern may be less expensive, especially if they are bought ready-made. Custom window and door styles will cost extra.
The material your windows and doors are made out of will influence their final prices.
The most common and most affordable material is uPVC but you can also choose the more rustic wooden framing or modern materials such as composite and aluminium which are more expensive. However, they may be more durable than the alternatives.
The company you choose to install your doors and windows will have a big impact on how much you pay for them. Local companies will offer the best prices. Be wary of "on the day deals" and quotes that offer a reduction if you sign the paperwork straightaway.
Taking your time and carefully considering your options is the best way to go, which is something window companies know. If they have your best interests at heart, they will give you time and space to decide for yourself.
Find out more about how to choose a great window company by clicking here.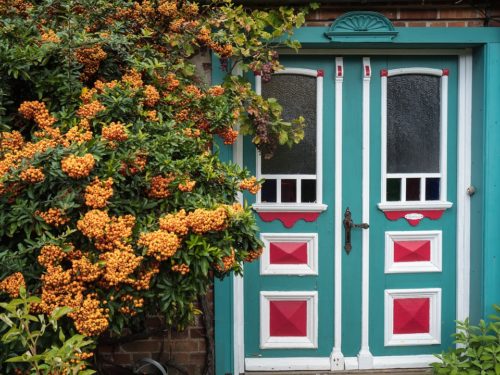 What to think about when replacing windows and doors
Do they need replacing or repairing?
First, determine whether it is worth repairing the windows or doors rather than replacing them entirely. It is tempting to buy brand new ones but it could cost you half as much money to have new glazing put on your old windows or to free up painted-over sash mechanisms.
However, if your doors or windows are rotting, fogged up between the panes or have irreparable inner hardware damage, you will have to get new ones!
What style and material best suits your home?
This is the fun part of replacing doors and windows! You decide what kind of style you want for your home. While period or protected homes may have some restrictions, on modern homes you can more or less do what you like.
Wooden sash windows are perfectly suited to period homes while uPVC or aluminium casement windows suit modern-style homes best.
How many openings do you need?
The price of your new windows and doors is determined in part by how many openings they have. The more openings, the pricier the window. When a door has more panes of glass, the price also rises.
At the end of the day, the window provider could make a deal for you depending on the size of your project and many other factors, so it is almost impossible to say in advance how much it will cost.
What are your security requirements?
Are you worried that your current windows and doors are not secure enough? For better home security, you might need better windows or a more modern front door. Make sure your new door is classified as British Standard Kitemark PAS 24-1 – this means it has enhanced security.
When in doubt, ask window providers for quotes on secure windows and doors.
One of the most crucial parts of the process of replacing or repairing doors and windows is asking your window provider lots and lots of questions. You should ask them what exactly their service entails, what kind of styles they have and which would suit your home best, what kind of glass they provide and whether that is the best fit for you.
Don't hesitate to ask them for all of their expertise and about the quality of their windows and doors, since having the most accurate and up-to-date information at your fingertips will get you the best possible deal.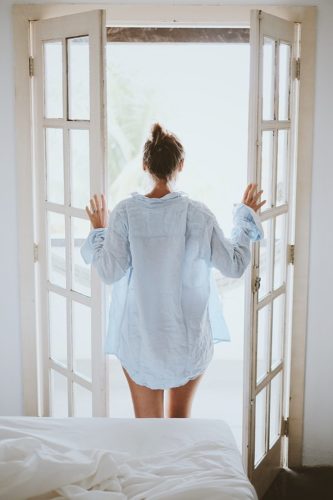 Which windows and doors are the right ones for me?
How much maintenance do you want to be doing?
If you have more of a "laissez-faire" approach to life, you may want to consider uPVC or aluminium casement windows over wooden sash windows or wooden doors.
Wood is more likely to warp and rot than other materials and so needs a more hands-on maintenance approach. On the other hand, uPVC generally needs a clean every now and again but you won't have to remember more than once a year.
How much do you care about being eco-friendly?
Is caring for the environment of utmost importance to you? While it is not on the top of the priority list for all of us, it is important to think about the environmental impact of a big purchase like window or door replacements.
Double or triple glazing is essential for minimising heat loss. Wooden windows are the ecological choice in terms of materials. PVCu and aluminium, while durable and sleek, often produce toxic chemicals during their manufacturing phase. Plus, wooden frames can be made from reclaimed wood which is a double whammy in ecological terms!
Is heat retention important to you?
Do you suffer from cold spots and a general chilliness in your house that you can't seem to shake? Your windows may be to blame. Windows can leak heat like nobody's business so if you are looking to retain heat then you can choose heat-reflecting low-E (low emissivity) glass. This glass will not only reflect away the heat in the summer but also keep the warmth of your home inside it during the winter. Win-win!
For doors, ask your window provider which type of glass they offer retains heat the best.
What do you want out of your windows and doors?
Do you want a better security for your home? Or better heat retention? Perhaps you simply want them looking sharp again. You may have very specific goals for your new doors and windows. The sooner you express these to your window provider, the easier it will be for you to achieve these goals.
Window companies know exactly what their products can do for you. Sit down and have a proper conversation with them about what they might be able to do. Try to get as much information as possible and you will get what you truly want!
Make the right decision for your home and save up to 40%
Investments in big projects can be difficult to decide on. Particularly when many people are saying different things about which windows or doors are the right choices. At the end of the day, it is your decision to make, and a decision is best made when you are armed with all of the right information.
Enter your postcode into the confidential form above and get up to 4 quotes within 2 days. This quick and obligation-free process will ensure you get everything you need to choose your new windows and doors.