Save up to 40% in 1 minute
Fibreglass Windows
What are the benefits of getting fibreglass windows in your home? How much do they cost? Get answers to your questions here, and find out why fibreglass is quickly becoming a big player in the window frame world.
How much do fibreglass windows cost?
Fibreglass windows are at the forefront of emerging technologies in the window industry. Due to their many benefits (which we discuss in detail below), their costs are roughly double that of traditional windows. You can find the average costs below.
| Dimensions (mm) | Casement Fibreglass Window + VAT | Sash Fibreglass Window + VAT |
| --- | --- | --- |
| 600 x 900 | £600 - £700 | £800 - £1,400 |
| 900 x 1200 | £700 - £950 | from £1,400 |
On average, you can expect to pay £8,000 – £20,000 to furnish an entire standard three to four bedroom home with fibreglass windows.
However, it's important that you know that fibreglass could be more affordable over its entire life since it's super durable – much more so than other window materials. Plus it's eco-friendly which is a great benefit to many people. Read on to find out more about this!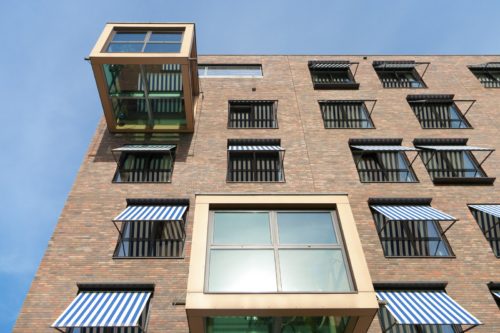 Find out more about fibreglass windows and if they're right for you.
The best way to find out whether fibreglass windows are available for you, and if they are right for you and your home, is to contact local window companies. Get quotes from up to 4 window companies in your area, and compare their prices. Choose the right one for you with ease, by comparing their profiles and reviews. It's super easy to get started by clicking here!
What are the benefits of getting fibreglass windows?
Fibreglass window frames are extensively used in the public sector due to their high performance over long periods of time. Now that they are more widely available in the private home sector, you can benefit by installing them in your home.
Fibreglass is an extremely lightweight and strong material, which means they outperform other materials over the course of their lifetime. They are able to withstand brutal weather conditions. Their great strength means that their glass to frame ratio can be reduced. This means you get more light, stronger frames and a sleeker aesthetic to boot.
Fibreglass windows are around eight times stronger than their uPVC counterparts and have a higher resistance to degradation over time. Other windows may rot, warp or change shape – meaning a loss in energy efficiency over time. This is greatly reduced when the frames are made out of fibreglass.
This could also mean fibreglass windows cost you less over time in terms of energy expenditure and maintenance costs. Indeed, a study by the Building Research Establishment (BRE) found that over a 30-year lifespan, fibreglass saved more money than other window materials.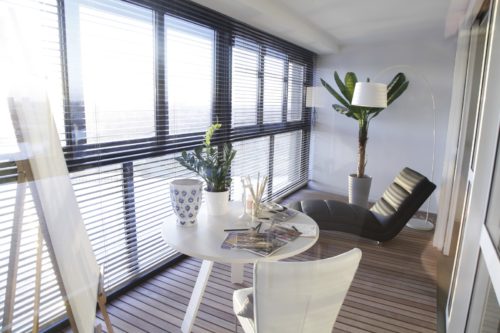 In other countries, fibreglass windows have been an option for a long time. This is because environmental standards have been higher abroad for longer than in the UK.  More specifically, pultruded fibreglass windows. The process of constructing these window frames use less toxic chemicals than standard window materials and non-pultruded fibreglass.
Fibreglass, in general, is not created with fossil fuels and is a natural insulator. It does not conduct heat or cold, so does not need thermal breaks (unlike aluminium windows, which will conduct a great deal of energy if compromised).
Are fibreglass windows toxic?
Fibreglass dust is indeed toxic and can cause irritation to eyes, throats, and skin. However, when a window installer correctly installs fibreglass windows, they do not cause any harm to the people who live or work next to them.
Manufacturers must make fibreglass windows very carefully, but the process of their construction is actually less environmentally impactful than other materials such as uPVC. Their longevity also ensures they are more eco-friendly than other window materials.
If you do not feel your window provider installed your windows using the highest possible environmental standards, ask for a second opinion from a trustworthy window company. They may be able to point to potential errors or explain why they must complete the process in a certain way. Your peace of mind is important, so do not hesitate to get in touch to ask.
Get quotes and up to 40% off your new windows!
Getting in touch with trusted window providers has never been easier. Get quotes from up to 4 local window companies, and save up to 40% as our other customers have. Find out if fibreglass windows are available in your area, and if they would be right for your home. It only takes a minute and is completely obligation and cost-free. Get started by clicking here.