Save up to 40% in 1 minute
uPVC Windows Cost
Finding accurate prices can be a tough job, so here we've made it easy with our guide to uPVC window prices. You will also find out what affects the final price of your uPVC window and how you can reduce costs! Read on for information and inspiration!
How much do uPVC windows cost?
It can be difficult to know true uPVC window prices, since they can range anywhere from £150 to £1,100 depending on the size, material , nd style of window that you choose. However, these are not the only things that influence the final price of your windows! It's important to keep in mind that windows on upper floors could cost you more since they are trickier to install. Different glass requirements could also raise the price of this home improvement project.
Another important thing to keep in mind is the individual window providers can set prices also, so depending on the window supplier your window provider chooses, you may or may not get the best deal available. With this in mind, here we aim to give you our most up-to-date information on uPVC window prices, depending on multiple factors.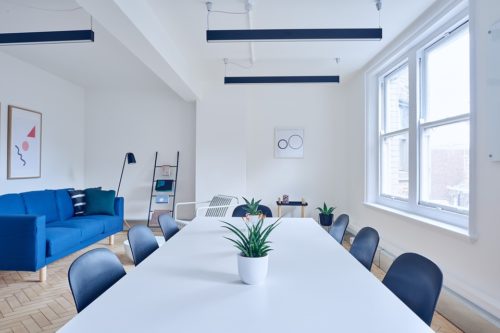 How much would multiple uPVC windows cost?
This table shows you the price ranges for different styles of uPVC windows according to how many windows are needed and the corresponding house style, to give you an example that may apply to you.
Cost of uPVC Windows (materials + installation)

Type of home
Number of Bedrooms
Windows needed
Expected cost of Casement style uPVC Windows
Expected cost of Sash style uPVC Windows
Flat
2
4 windows
£1,450 - £1,700
£2,400 - £3,200
Terraced
2
5 windows
£1,800 - £2,250
£3,000 - £4,350
Semi-detached
2
7 windows
£2,500 - £2,800
£3,700 - £5,200
Semi-detached
3
9 windows
£3,200 - £3,500
£4,400 - £6,600
Detached
3
12 windows
£4,200 - £4,700
£6,200 - £7,550
Detached
4
15 windows
£5,300 - £5,800
£7,200 - £9,400
How much would one uPVC window cost?
These prices could vary according to the factors mentioned above. The following table could give you a better idea of uPVC window prices per window and according to different window sizes. Here we show you the prices according to the two most common styles, casement and sash.
Individual uPVC Window Prices (incl. VAT)

Dimensions
(mm)
Casement uPVC Window
Sash uPVC Window
600 x 900
£290
£580
1200 x 1200
£375
£720
1200 x 1800
£540
£935
How much would double glazed uPVC windows cost as opposed to triple glazed?
uPVC Windows

Material
Double glazing cost
Triple glazing cost
White uVPC
£320 - £380
£410 - £500
Woodgrain uPVC
£500 - £600
£600 - £680
Check out our comprehensive and comparative window price guide for more details.
Save yourself the hassle…
Installing or replacing windows is a costly project to take on, and can cause a great deal of stress. Thankfully, there are ways to save money and worries. One of these is to compare quotes from local providers. You will be able to compare their services and costs calmly before making a decision. Get up to 4 quotes in your email inbox within a couple of days by entering some information here! Your information will remain confidential aside from the local companies who will get in touch.

What factors into uPVC windows' cost?
If you've made up your mind about this particular window material, you may be wondering how you could keep uPVC window costs as low as possible. Here are the factors that affect uPVC windows' prices – so you know what to expect and can plan accordingly!
The style of window you choose will greatly affect the final price you pay. The two most common styles are sash (also known as box sash) and casement windows. It is important to remember that casement windows swing open and sash windows slide open. Casement is the cheaper alternative, though some period homes will require sash windows because they are more traditional. Tilt and turn windows are increasingly popular, though they can be slightly more expensive too.
The bigger the window you need, the more expensive it will be. However, if it is a fixed window set purely for light, it could be cheaper than an opening window! It is important to consider your requirements when thinking about getting new windows – what are they for? Different requirements mean different window sizes, styles and materials.
In the UK most modern homes have double glazing, but if you live further north you may have considered triple glazing, too. To see if that would be the right choice for you, read our article on the subject. There are also other glass types that suit specific requirements like heightened security or safety needs. Specialised glass will normally cost you extra, and double glazing is the cheapest and most cost-effective way to go.
The window provider you choose has the final say on your uPVC windows' cost, which makes sense. However, this is good to remember, since two providers can give you wildly different quotes. Herein lies the importance of comparing many different companies before choosing one, and really taking your time, if you can. It is good to have a long discussion with the provider you choose so that you know exactly what you're paying for.
Compare local window providers quickly & easily
Contacting many different window companies can be repetitive and tiring work. However, it's an important step in any home improvement project where you need professional help. The easiest way to get quotes from trusted local providers is to enter some information into our secure portal and voila! Within 2 days you'll get up to 4 quotes, obligation-free. Peruse them at your leisure and decide what's best for your household.