Save up to 40% in 1 minute
Replacing Windows
Replacing windows is often a bit of a mysterious process in terms of pricing. Find out how much it costs here, and some things to think about if you're not sure whether to replace your windows or not. Get informed and save money!
How much does it cost to replace windows?
When it comes to replacing windows, costs may vary. This is why we've put a lot of time into compiling average industry prices for different window styles and framing material. Here, you can compare uPVC, wooden and aluminium window frames in casement and sash styles.
| Casement Window | Average cost per window including materials, installation and VAT |
| --- | --- |
| uPVC Casement Window | £400 - £495 |
| Wooden Casement Window | £700 - £850 |
| Aluminium Casement Window | £750 - £950 |
| Sash Window | Average cost per window including materials, installation and VAT |
| uPVC Sash Window | £700 - £950 |
| Wooden Sash Window | £1,100 - £1,500 |
| Aluminium Sash Window | £1,200 - £1,500 |
Hopefully, this information guides you a little more towards which kinds windows you would like replacing in your home.
Still unsure if replacing windows is right for you? Get more information on how to replace windows by reading our sister article here.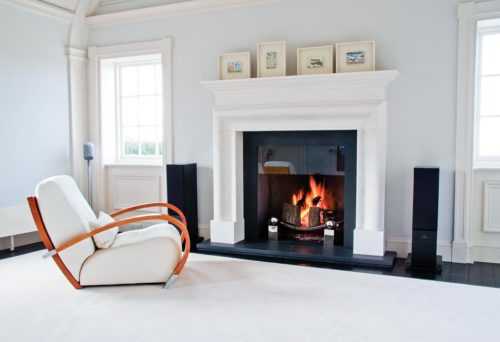 Replacing uPVC windows: costs
uPVC is the most popular and cost-effective window frame to choose when you replace your windows. See how much it costs on average to have uPVC windows installed by checking the following table, where casement and sash uPVC window costs are compared by price:
Dimensions (mm)
Casement uPVC Window +
VAT
Sash uPVC Window + VAT
600 x 900
£290
£580
1200 x 1200
£375
£720
1200 x 1800
£540
£935
For more comprehensive information on window prices, see our article here.
Get up to 40% off replacing windows for free
We get it. It can be expensive to replace windows, and it can seem like a hassle. It doesn't have to be that way! Save money on your window replacements and choose a window company without having to visit multiple websites and fill in loads of forms – use your time wisely and fill in one quick form by clicking here. Get up to 4 quotes from local window companies for free, and get the best price for your home.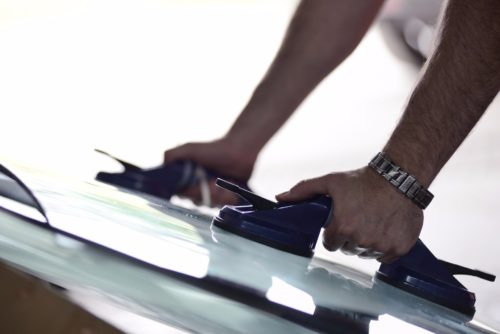 How often should you replace your windows?
Most window experts would agree that quality windows last for around 20 years. After that, you can start thinking about replacing them.
However, it is very common for people to be unsure about whether it would be worth it for them. Here are some considerations that should help you to decide if it's time to replace or not:
Are they broken (warped or damaged)?
Is the frame broken anywhere? Does your glass fog up? Are the frames rotted (soft to the touch)? Do they stick when you try to open them? In these cases, you would benefit from replacing your windows.
Do you want to reduce your energy bill?
Older windows are not as effective as keeping the cold out in winter, and heat out in summer. If your windows are not efficient, you could save a lot of money in energy bills by having them replaced. Talk to a window expert to see if that is the case for you.
Are you selling your home?
Worn out or old windows can be a real eyesore for new buyers – they will notice the small details that you have gotten used to over time. This is why it can be very beneficial for you to replace your windows in anticipation of a sale. You might get a better price and sell faster!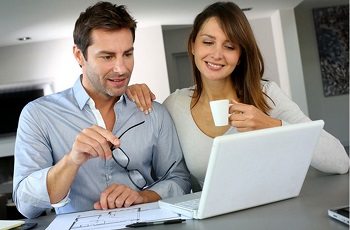 Are you looking for a style update?
Period homes sometimes have beautiful timber sash windows replaced with uPVC casement windows to save on costs, but these can end up looking unsightly and standing out for all the wrong reasons. Perhaps you want a sleek modern look with aluminium frames, or want to fit in more with your conservation area. New windows might be just the ticket.
The benefits of replacing windows and doors
How beneficial would it actually be for you to replace your windows and doors? Hard to say. Here are some considerations for you to think about:
Increase the value of your home
Depending on how worn out and damaged your windows are, you could significantly increase the value of your home. This is even more applicable when you put in french windows, a shiny new front door or a bay window. These also add curb appeal that could speed up the sale process if you decide to move.
Again, this is not true for everyone, but if your windows are over 20 years old, are damaged, warped or single glazed, you will undoubtedly benefit from installing new ones. You will save on energy expenditures in the long run, and new windows have a long lifespan when they are installed in the correct way.
Do your double glazed windows fog up, or allow moisture to condense on them in the morning? This probably means that the seal is broken, and your double glazing is essentially useless. You can simply repair this damage, or perhaps replace the whole sash which is cheaper than replacing the whole window! Talk to a window provider for more information.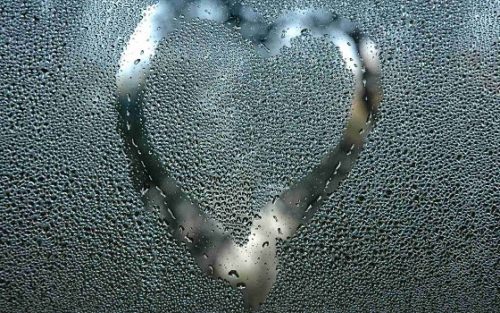 If you suffer from noise pollution in your area, which keeps your family up at night and encroaches on your life, you will greatly benefit from getting some windows. This will improve your peace of mind and your health (noise pollution sometimes has noxious effects).
Find out if replacing windows is right for your home
At the end of the day, getting expert advice might be the best course of action if you're unsure whether your windows need replacing or not. However, getting lots of quotes can be a hassle. We're here to help! Get quotes from multiple window companies at the click of the button – compare their prices, profiles, and reviews, and ask them all of your questions! Click here to get started easily.