Save up to 40% in 1 minute
Window Insulation
Which kind of insulation will suit you and your home best? There are lots of options available, but which will be the most cost-effective? Find out about double and triple glazing as well as DIY window insulation solutions you can implement in the short-term.
How much does window insulation cost?
Insulating your windows often means replacing defective windows with new double glazed ones – or triple glazed if you're looking for extra insulation. Below, find a table comparing the price of double and triple glazing.
uPVC Windows

Material
Double glazing cost
Triple glazing cost
White uVPC
£320 - £380
£410 - £500
Woodgrain uPVC
£500 - £600
£600 - £680
Secondary glazing is something else entirely. It requires the addition of another layer of glazing on top of your existing window frames. It is usually a temporary solution, which is important to keep in mind. Here are the related costs if you're interested in secondary glazing for extra insulation (these prices do not include VAT):
| Window type | Secondary glazing for noise reduction | Secondary glazing for insulation |
| --- | --- | --- |
| Sash | £1,000 - £1,200 | £800 - £900 |
| Casement | £900 - £1,000 | £700 - £850 |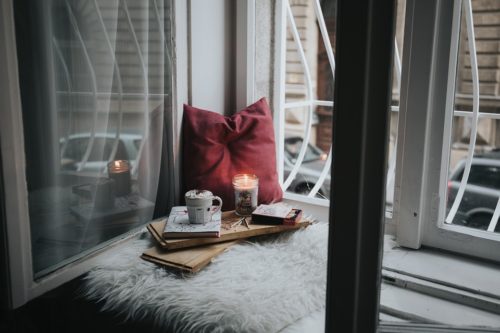 Get more information on window insulation by contacting window companies here
There are many ways to enjoy a warmer home in the winter – window insulation is one of them. It can make a huge difference to your comfort. But how can you know exactly how much it'll cost until you speak to a specialist. This is made easy when you request quotes through our 1-minute online form. You can compare profiles, reviews, and quotes from up to 4 local window companies. If you're interested but unsure about how to best insulate your windows, get accurate information by requesting quotes!
What does window insulation do?
Window insulation involves adding extra layers between your home and the cold outdoors. This means that when you heat the air inside your home, it has to go through many more barriers to reach the outside than if you hadn't added extra insulation. This can come in many forms:
Double glazing
Triple glazing
DIY Window Insulation
Next, we will explore which are the best options for your home.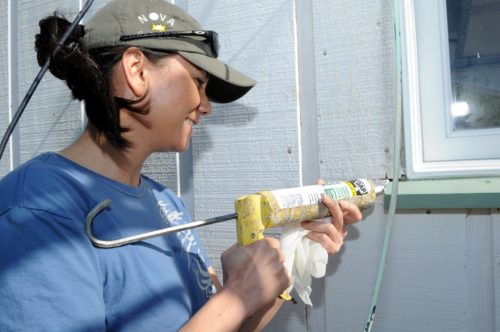 What's the best window insulation?
Double Glazing
Nowadays, double glazed windows are ubiquitous. Modern ones, especially, are fantastic at insulating your home. However, you should think about replacing your windows with new double glazing if:
Your windows are damaged, warped or fog up
They are older than 20 years old
Your windows are single glazed
In these cases, you will benefit from a warmer home and lower energy bills when you get new double glazed windows.
For more information about double glazing you can read these dedicated articles:
Double Glazed Windows
Double Glazing Cost
Double Glazed Units
Double Glazing Online Quote

Triple Glazing
For insulation from noise and cold that's a cut above the rest, you can opt for triple glazed windows. These have three panes of glass with two chambers of inert gas between them that keep the cold air from coming into your home.
How much does triple glazing cost? Get average costs in this table:
Triple Glazing Cost

Type of home
Number of windows
Average cost
2 bedroom flat
4
£2,000
2 bedroom terrace
5
£2,500
Semi-detached
7
£3,400 - £4,400
Detached
12-15
£6,000 - £7,300
For more information about costs, pros, and cons related to triple glazing, you can read our dedicated articles here:
Triple Glazed Windows
Triple Glazing Cost
DIY Window Insulation
These days you can even do some work yourself that will help you insulate your home and enjoy a warmer environment to relax in. There are a few ways you can do this. Here are just some of the options available to you:
Using foam
Using bubble wrap
Window insulation kits
These methods are most commonly used in the US. Foam is a somewhat unattractive option but is a good temporary solution to defective windows. Bubble wrap is also a short-term solution that can offer some respite but must be replaced with something different in the long-term.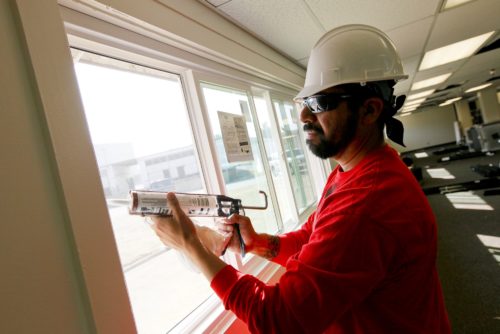 Insulation kits can work over the winter and can be ordered from the US to the UK. They are around 15 dollars – or about 12 pounds. These kits are cheap and effective, but not very pretty. Plus, you can't open the window in question once the wrap has been applied.
If you can't afford a new set of windows right away, these could save you in the winter. However, temporary solutions won't last forever so you need to invest in new windows whenever possible.
Find out the costs of new windows for your home and enjoy a warm winter
There's no need to freeze your tootsies off at home every winter. Bad insulation could be the cause of your problem, but there's no way to know how much your windows are to blame without speaking to a specialist. Get quotes from up top 4 trusted window professionals by completing this form. You're under no obligation to buy but will certainly get some certainty and peace of mind.